How many sessions will I need? This depends upon the condition, acute or chronic, previous treatments used and patient's response. In general 6-16 sessions are required for many acute conditions. The doctor will assess and inform you of the above.
Is it successful? For all the conditions that are mentioned in the website there has been a good level of success therefore there are established protocols for them. At the same time like any modality used for health conditions, patients respond differently.
Are there any side effects? A few percentage of patients after the first or second treatment may have a feeling of very mild dizziness or nausea like symptoms which disappear afterwards.
Can I take my pain medications at the same time? There is no interaction or contraindication to take your medicine concurrently.
Is there any contraindications? Yes. LLLT shall not be used on people with light triggered Epilepsy, on moles or skin lesions and over the areas with cancer.
How far apart are the sessions? For most conditions treating twice weekly is the ideal protocol and has the best outcome. For some acute conditions 3 -4 times weekly can also be used.
 Would Medicare cover the cost? The first assessment and treatment plan consultation is bulk billed.  Active laser therapy sessions are privately charged as there is not a Medicare rebate for this new modality. After every four treatments you will be invited to attend a bulk billed review session to evaluate and measure improvement, allowing decision about the remaining sessions.
Is there any contraindication to use LLLT during pregnancy? There is not enough data for the effect of Laser therapy on the fetus hence at the moment it shall be avoided. Despite the above sentence there have been studies showing that LLLT has been able to facilitate delivery in pregnant women.
About the Author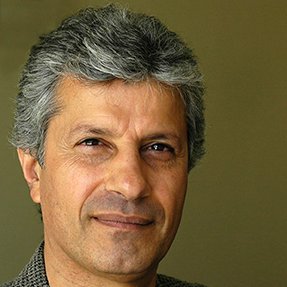 Dr. Roozbeh Malekzadeh has been practicing holistic healing for over 25 years.
I was in the second year of the high school when I was reading a tale from Rumi about a young princess who was sick and all the doctors in town had given up on her cure despite all their efforts. Until a wise man got the patient's pulse and asked her several questions and found out that she was in love with a man from another city. When this problem was addressed her healing started!
I always remember that story and as a result I could never choose a medical specialty and instead remained a general practitioner so that I can deal with the whole person and not just one aspect of them.
I have been trying to learn and understand about different health modalities and ways of healing so that I can be a conduit to help a small corner of people's lives