Low Level Laser Therapy (LLLT) is a safe and pain free modality (see thorlaser.com/safety).  LLLT has been used by NASA, US and British armies, Premier division soccer teams, Olympic teams, Formula 1, Rugby and Cricket teams as well as pain clinics in UK and USA.
Conditions that can be treated include;
Carpal tunnel Syndrome, Tennis and Golfer's elbows, Shoulder pain and tendonitis or tear, Low Back pain and Sciatalgia, Neck pain and disc conditions, Plantar Fasciitis, Achilles Tendonitis, Lymphedema, post breast operation Chorditis, Elbow and Shoulder Bursitis, Ankle Sprains, Arthritis (Hip, Knee, Wrist), Chest wall pain, Fibromyalgia, Mandibular Joint Dysfunction, Migraine, Peripheral Neuropathy, Tail Bone Pain, Tinnitus and pain in the ear, Allergic Rhinitis, Whiplash injury and more…
Positive systematic reviews have been published by:
The British Medical Journal (BMJ), The Lancet, the International Association for the Study of Pain (IASP), the World Health Organisation (WHO), the Multinational Association for Supportive Care in Cancer (MASCC), the European Society for Medical Oncology (ESMO).  https://www.ncbi.nlm.nih.gov/pubmed/?term=LLLT+OR+Low+level+laser+therapy+OR+Photobiomodulation
Dr Roozbeh Malekzadeh
A general practitioner with more than 27 years of experience in Australia. He has been using Laser Therapy, Counselling, Psychotherapy, Hypnotherapy alongside conventional medicine to improve physical and psychological health (refer to illness2wisdom.com for more information).
In the Kew clinic Roozbeh uses Laser therapy for neuropathic and musculoskeletal pain and some other health conditions depending on consultation.
Treatment structure
The first assessment and treatment plan consultation is bulk billed.  Active laser therapy sessions are privately charged as there is not a Medicare rebate for this new modality. After every four treatments you will be invited to attend a bulk billed review session to evaluate and measure improvement, allowing decision about the remaining sessions.
Clinic locations:  176 Cotham Road Kew Vic 3105 
For further information and appointments please call 0450 857 277 and leave your contact details. You will be contacted within 2 working days.
Complete family care 471 Melbourne Road Newport Vic 3015
Please contact 03 9391 0033
About the Author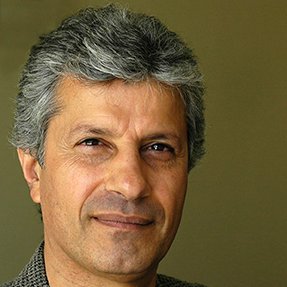 Dr. Roozbeh Malekzadeh has been practicing holistic healing for over 25 years.
I was in the second year of the high school when I was reading a tale from Rumi about a young princess who was sick and all the doctors in town had given up on her cure despite all their efforts. Until a wise man got the patient's pulse and asked her several questions and found out that she was in love with a man from another city. When this problem was addressed her healing started!
I always remember that story and as a result I could never choose a medical specialty and instead remained a general practitioner so that I can deal with the whole person and not just one aspect of them.
I have been trying to learn and understand about different health modalities and ways of healing so that I can be a conduit to help a small corner of people's lives