I have been treating patients with musculoskeletal conditions as well as neuropathic pains with a Low-level laser therapy (LLLT) for 8 years.
These conditions have been found to respond well to treatment protocols with Thor laser machine. There have been many published research studies (about 200) to support these treatments, some of which were reported in the Lancet and the NEMJ.
What is LLLT?
LLLT (Low Level Laser Therapy) is the application of red and near infra-red light over injuries or lesions to improve wound and soft tissue healing, reduce inflammation and give relief for both acute and chronic pain. First developed in 1967, it is now commonly referred to as LLLT.
LLLT is used to: increase the speed, quality and tensile strength of tissue repair; resolve inflammation and relieve pain (analgesia).
The red and near infrared light (600nm-1000nm) commonly used in LLLT can be produced by laser or high intensity LEDs. The intensity of LLLT lasers and LED's is not high like a surgical laser. There is no heating effect.
The effects of LLLT are photochemical (like photosynthesis in plants). When the correct intensity and treatment times are used red and near infrared light reduces oxidative stress and increases ATP. This improves cell metabolism and reduces inflammation. These effects can be enhanced with pulses however when analgesia is required there is a second mechanism which works best when a strong continuous beam is applied.
LLLT is popularly used for soft tissue injuries, joint conditions, neuropathic pain, non-healing leg and pressure ulcers.
There are certain protocols, which have been successful, and I will use them for treating the patients.
For more information please visit www.thorlaser.com.
About the Author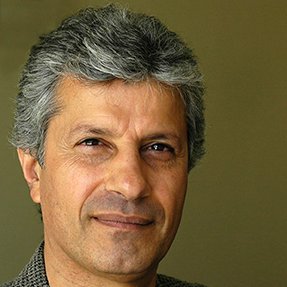 Dr. Roozbeh Malekzadeh has been practicing holistic healing for over 25 years.
I was in the second year of the high school when I was reading a tale from Rumi about a young princess who was sick and all the doctors in town had given up on her cure despite all their efforts. Until a wise man got the patient's pulse and asked her several questions and found out that she was in love with a man from another city. When this problem was addressed her healing started!
I always remember that story and as a result I could never choose a medical specialty and instead remained a general practitioner so that I can deal with the whole person and not just one aspect of them.
I have been trying to learn and understand about different health modalities and ways of healing so that I can be a conduit to help a small corner of people's lives